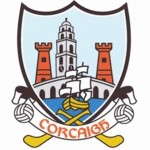 Féile Peil na nÓg is a national festival of Gaelic football for boys and girls under 14 years of age.  It was first held in Cavan in 1982, the brainchild of Fintan Tierney of Butlersbridge.  Féile An Cabhán 1982 saw a total of 40 teams participate, 20 of whom were from other counties.  It consisted of two boys divisions only – no girls teams.  The girls didn't participate until 1994.
Féile Peil na nÓg has been sponsored by Coca-Cola Bottlers Ireland since 1993.  They also sponsor Féile na nGael and have done so since 1971.  This is the longest running sponsorship in the GAA or in any other sporting event in this country or even in Europe.
Each year approximately 30,000 boys and girls from each of the 32 counties, and some teams from the UK, Europe and USA, participate in Féile.  A preliminary competition is held in each county for the right to represent the county at the Féile finals.  The winning club then travels to the host county, Corcaigh 2011, where they are hosted by one of the cubs in that county.
Féile Peil na nÓg places great emphasis and importance on proper participation, presentation, punctuality and sportsmanship.  Féile involves the whole community, clubs, schools, social and cultural groups, families, civic and religious authorities.  It is recognised by the GAA as a major festival of great importance for the promotion of football among the youth of our country.  Féile Peil na nÓg helps to bond communities, forge friendships, provide educational opportunities and unearth new leaders. 
This year Mallow is both a host club and host venue for the Ladies Feile and a host venue for the Boys Feile.  Both our ladies & boys teams will take part in the Feile Parade on Thursday 30th June in Cork City and it is a great honour to be part of this proud tradition.  There will be matches on Thursday & Friday, along with a skills competition on Friday taking place in Carrigoon.